When open access was introduced in 2000, a number of information boards were put up to tell people about open access in the locality.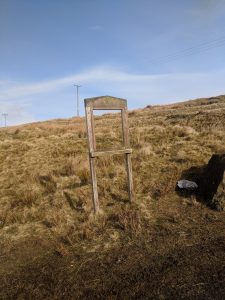 There are now five remaining on the tops around Todmorden:
Inchfield – at the top of Inchfield Road, Walsden
Sourhall – at the Eastern end of Flowerscar Road above Sourhall
Withens – above the car park on the Calderdale Way
Mankinholes – at the end of Pig Lane on the Calderdale Way going up to Long Stoop
Gorpley – in the small car park on the Bacup Road
Each is in a very poor state of repair. Some are on the ground, some are see through and none have any up to date information in them. This project will mean they will be resurrected and give a new life.
Funding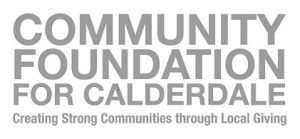 CROWS have been awarded £846 for the project from the Community Foundation for Calderdale who is working in partnership with RES (Renewable Energy Systems). RES  operates Todmorden Wind Farm and provides funding for projects that benefit the communities of Todmorden.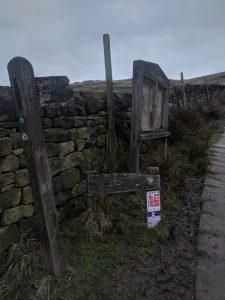 The plan
Each of the boards will be sanded and treated, then fitted with new acrylic fronts.
Working with Todwalkers and others each board will have information about:
the location
the heritage
the landscape
wild life
who to contact  for more information about walking and the area.
Each board will also have a Haiku poem that relates to the location – more about this below.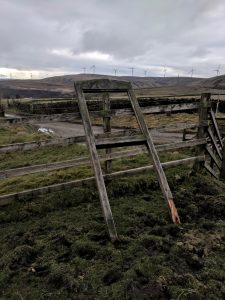 Calling Todmorden poets
We want each location to inspire people from the Todmorden area to compose a Haiku poem that says something about the landscape or the heritage or the area. We are particularly keen to get entries from young people from Todmorden.
What is a Haiku?
It is a very short poem, generally in 3 lines. Traditionally in Japanese these lines add up to 17 syllables:
5 syllables on the first line
7 syllables on the second
5 syllables on the third.
Contemporary English haiku writers often use fewer than 17 syllables as English words are shorter than Japanese words so it is often better to work with even shorter lines in English. Remember also that haiku poems tend to consist of simple observations of nature. The less description the better. It is best to avoid rhyme and any explanation or use of 'I'. That's about it. But if the Haiku is new to you, find out more and see some examples or look at some of the ones that have been sent in below.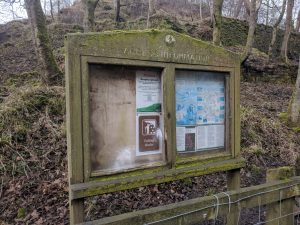 Why not have a go and send it in to us. We will publish all of them on this website. At the end of August a panel of Todwalkers and poetry writers will chose five to go on the boards (with the writer's name).
It is probably a good idea to start off by visiting the location(s) to get an idea of the landscape there.
You can send more in than one Haiku, provided they relate to different locations and are on separate forms.
Once you have finished your Haiku, complete the form and submit it (by end of August). We won't acknowledge receipt of your entry except by adding it to this page with your name (unless you prefer to be anonymous).
If we decide to use your Haiku on one of the boards, we will email you to confirm this.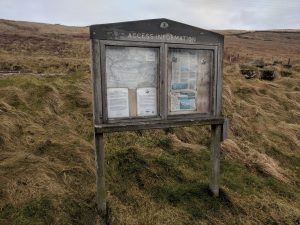 The Haikus sent in to us so far…
Five from Theresa Sowerby, the first one  about Gorpley Clough
Ferns unfurl at feet
String-thin saplings reach for sun
Rowan's beads gleam red
The second one from Theresa about Inchfield
Above the tree-line
Moorland grouse whirr through heather
Steel-strung pylons march
The third one from Theresa about Sourhall
Here hail pock-marks stone
Wind's blade lays low grass and sheep
Heather's short-lived blush
The fourth one from Theresa about Withens
We map our edges
Kestrel sees wide moor water
Sleek fur flash through grass
And the fifth one from Theresa about Mankinholes
Dry-stone holds pasture
Reed-beds drink from hidden springs
Stone finger beckons
One from Patrick Savage about Mankinholes
Evening sunlight spreading
On Stoodley Pike
Soon receding to welcome the night
One from Patrick Savage about Withens
Up on't moor the stagmen roam
Their hooves a'dancing
To welcome you home
One from K Heath about Mankinholes
Old grey stone thread
Pike or moor by causey tread
Cut by hoof long dead
One from Claire Walker about Withens
"Rugged Nature This!"
Wild, remote beauty; leading –
Calm mind proceeding.
… and another one about Mankinholes
Above smoke clogged mills
Woven, quilted, wonder moor,
Wander ever more.
One from Sam Moore about Withens
Before the humans
Brought their sheep there were
A heck of a lot more trees
…. and about Inchfield
It may look natural
But this is a land
Trying to recover
…. and Sourhall
On top of the hill
Look up the dale
You can see where the ice stopped
One from Molly Aldam about Mankinholes
Tired legs, muddy shoes
On windy tops you feel free
Then home for a brew
Here are three from Hannah Polden-Bevan
\'I hear a hawk cry
Always lonely, never lost
He maps the lay of our land\'
'These hills will endure
Almost unchanged by seasons
Sentinel to Tod\'
'Head upturned above
Away up valley yonder
These hills protect our town\'